Perhaps you've heard, a new Star Wars movie was released last week. I had a lot of different thoughts on it, so I figured I would share them with you, whoever you are.
I liked the movie overall. I accept that it had some flaws, but most/many of them I can justify and understand. The only thing that I can't really justify is the amount of attempted humor throughout the movie. I didn't think it was anywhere near as excessive as Thor: Ragnarok, but I also think it feels a bit more out of place when it does show up. I didn't really have a problem with it, since I felt like they placed it in okay places, but I know people who really did.
It's impossible to share the rest of my thoughts without spoilers, so consider this your
SPOILER WARNING
If you do not want to see spoilers for The Last Jedi (and potentially other Star Wars movies), read no further. Bookmark or save this page, and come back when you have seen the movie. Seriously. I am going to spoil almost every major point or twist.
So, there's a lot going on in this movie. Truthfully, I'm going to need to see it at least one more time before I feel like I really have a handle on all of it. But, there is a central theme running through both/all three sides of the story that I couldn't help but notice. It's a theme that's near and dear to my own heart, since it's the focus of my book series as well.
Central Theme: Heroism and Other Lies
The original Star Wars movies (IV-VI) followed a traditional hero arch. Luke went from simple farm boy to hero, taking up (Episode IV), learning (Episode V), and mastering (Episode VI) the powers of the force and everything that came with the mantel of being a hero.
The prequels followed a traditional tragedy arch where Anakin rises to power, becoming a hero; is corrupted by that power, turning away from heroism; and falls victim to it, becoming a villain and losing everything they care about.
Throughout these movies, the idea of heroism is ever-present. There are good guys and there are bad guys. The good guys make bold and heroic moves, battling evil in the name of good. It's easy to root for them.
In the current trilogy, good and evil may still be apparent, but, especially in the Last Jedi, what counts as heroism may not be.
In the opening events, we see Poe direct an extremely heroic assault on an enemy ship. We see a bomber pilot heroically sacrifice herself to have victory. But then, the value of this action is called into question later on. Throughout the movie, Luke talks about how the Jedi had vainly set themselves up as heroes. He spoke of how their claim, that the force was their own power, was selfish and misunderstands the truth. He spoke of how people looking to Jedi and others as legends can prove problematic, especially since at the height of their power the Jedi still failed.
These are fascinating and engaging ideas in a series that's always been about how one person with a laser sword can be super powerful. Especially looking at how
Rogue One
looked at the value of people working together with a unified effort.
Sure, the Rebellion has always been there in the other Star Wars movies, but it's always felt insignificant in comparison to the big figures, and especially in the original Star Wars movies, it was always more about defeating evil than building up good.
I feel like
The Last Jedi
and
Rogue One
have inverted that. There are still big heroic figures, but their actions are in support of something larger than themselves-something that isn't just "let's destroy the bad guys"
This is also somewhat spelled out in Finn's plot arc with Rose. He was excited about wrecking the fancy city with the bad people, she was excited about setting the creatures free. He was going to sacrifice himself to destroy the enemy, she wanted him to live to keep hope alive.
I'm very interested in things that can look at heroism through varying lenses, even if moving away from the less traditional ones can be less cinematic at times.
Subtheme: Heroic Death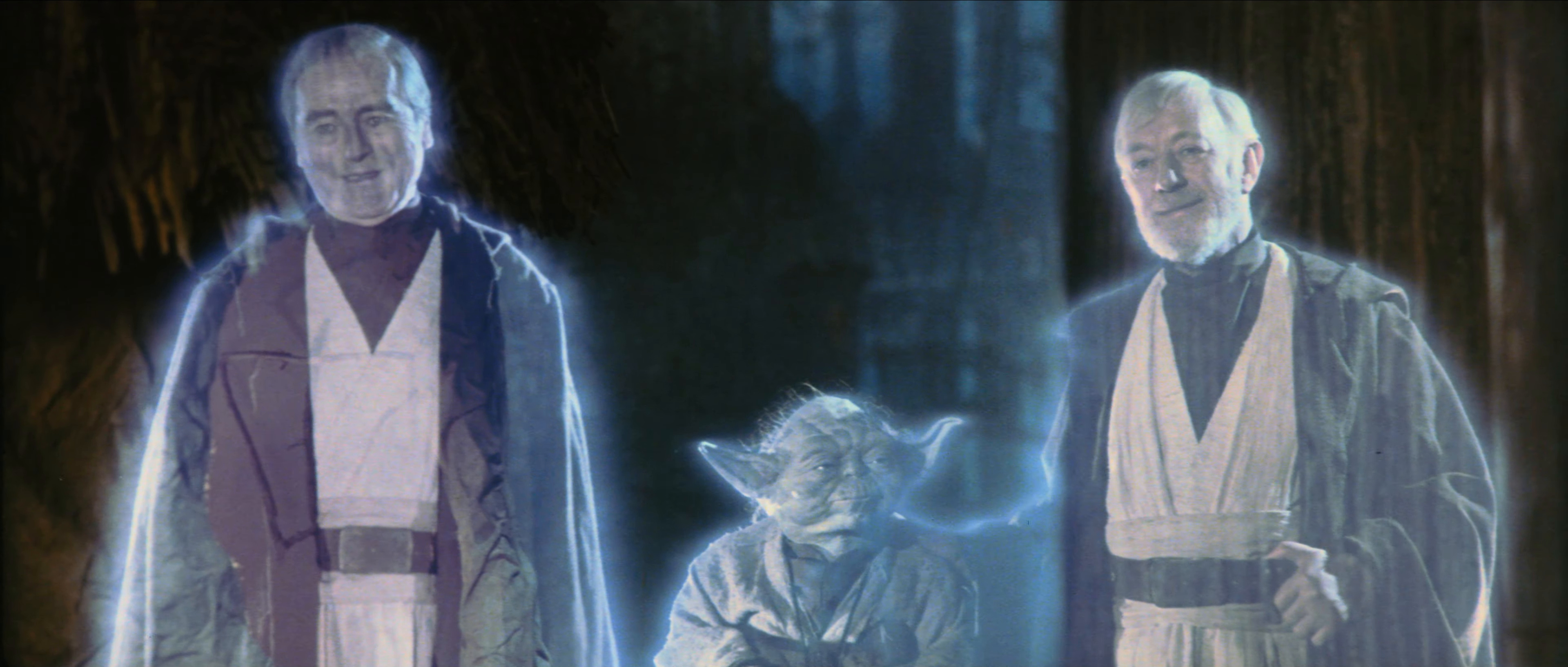 Heroically dying for something used to be a theme that was super interesting and significant to me. It became much less so as I grew older and realized that living for something is a lot harder and more significant (although less cinematic) than dying for that thing.
A lot of people die in
The Last Jedi
. A lot of it happens through self-sacrifice. Some of these sacrifices are painted as acceptable/okay/good, while others are looked at more critically. The sacrifice of the bombers destroying the dreadnaught is frowned upon. Finn isn't allowed to sacrifice himself to stop the cannon (even though, based on what they knew at the time, if he didn't do that, not only would he still die, but everyone would die.) However, Holdo is allowed to go down with the ship. Luke is allowed to expend all of his life force facing down Kylo Ren. This seemed contradictory to me to begin with. I couldn't understand why sacrifice was praised in some situations and looked down on in others. It seemed thematically inconsistent.
And then I realized what it was. Poe and Finn were both trying to destroy weapons of the enemy-trying to fight evil. Luke and Holdo were both sacrificing themselves so that the rebels could survive/get away. Of course, it could be argued that Poe/Finn were also trying to destroy the enemy weapons so that the rebels could survive/get away. However, there is an internal consistency with the sacrifices based on the pro-good not anti-evil message the movie seems to be trying to make.
Predictions: Episode IX and Beyond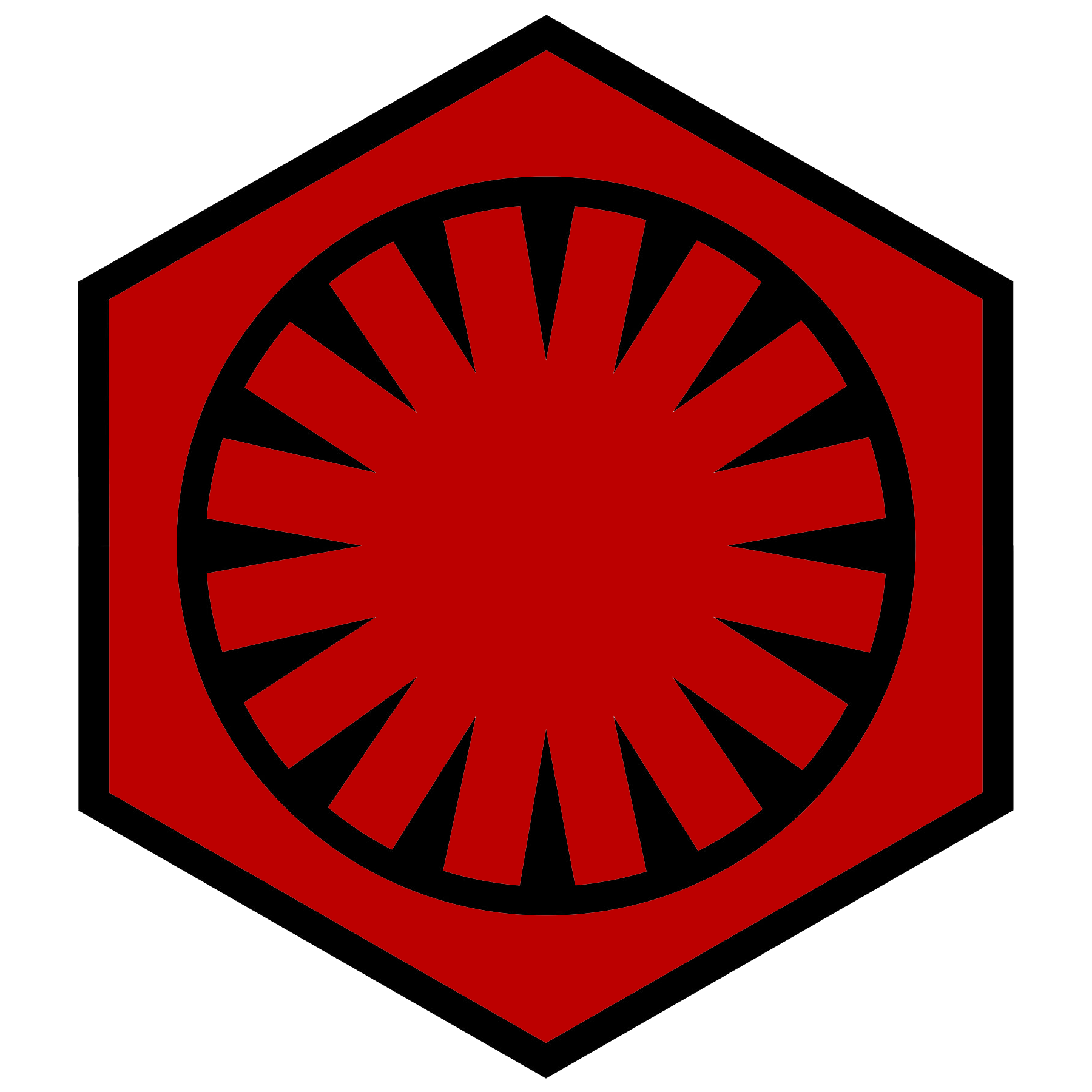 Neither the First Order nor the Rebellion are in a very good state at the end of Episode VIII.
The primary leadership of the First Order is gone. Neither Kylo Ren nor Hux would make a great leader on their own, and I'm pretty sure that their continued working against each other won't help. Possibly we'll see Phasma again. She'd probably make a better leader overall, but I am not sure if she could jump rank enough to be in charge, especially with Kylo and Hux already fighting each other for control.
The rebellion is what now...20 people? Something fairly small.
This does not set up the third movie of the trilogy to follow traditional paths. Normally, when I think of a trilogy, I think that two forces are both growing across the series so that when the third movie hits, two massive forces are colliding. Rather than two injured and broken forces, like what
The Last Jedi
has left us with. Which isn't to say that the next movie can't be interesting.
I could see the Rebellion trying to rebuild. How you start a rebellion from a small number of people is an interesting question/theme to me, but generally not one to start exploring in the last movie of a trilogy.
With all this in mind, I am predicting that in the end of the trilogy, both the First Order and the Rebellion will be no more. The cycle of war between two forces that were really opposite sides of the same coin will be at an end. I think that it will end without a sure path as to what the galactic government will look like beyond that point. I think that it would be cool if Rey and Kylo join together and turn towards facing the task of creating a better galaxy together. But I don't know how likely that last bit is to happen.
If/when Disney moves on to X-XII, I'd like a trilogy focused on trying to establish order/rebuild a better future in the aftermath of a galaxy that's spent the better part of three generations at war. But I don't know if that will happen either.
In light of Carrie Fisher's death, I think that Leia won't be alive in the next movie. I think they'll have killed her off in between
The Last Jedi
and Episode IX. I expect that characters will have some nice words to say about her passing. I wouldn't even be surprised if there's a funeral near the beginning of the movie.
I'm not sure if it will happen in the next movie or later on, but I think that the clip with the boy at the end is meant to indicate that there are others out there who can use the force. This probably means a new Jedi (or otherwise probably light-side-oriented force user) academy may be comin in the future.
Other Thoughts
Origins
Rey
Rey's origin was...a little disappointing. But I think that was supposed to be the point. And it plays in with the "anyone can be important" type heroism subversion that I like from the movie. Going in, I just really thought she would turn out to be a Kenobi.
Snoke (and the Theme of balance)
At this point, I assume we'll never know Snoke's origins. But they seem, to me, to be either really important or really plot-hole like. Snoke is an amazingly powerful force user-maybe the most powerful we've ever seen in the movies. Presumably, someone had to teach him that. Who? The easiest answer would be the Emperor, but I don't know if that is the truest answer. If it's someone who is still out there, then there still could be a powerful evil force user out there (since Kylo is strong with the force, but not very smart and somewhat "conflicted".
Of course, there is another way of looking at it. Snoke did mention that Rey's light arose to balance out Kylo's darkness. If we are to believe this is true, then it is possible that Snoke's darkness arose to balance out Luke's light. We also see this on Luke's island with the tree of light and the pit of darkness, further emphasizing the balance theme. That would be interesting thematically, even if it doesn't make a lot of sense plot-wise.
More about Balance
In the prequels, they talk about the prophecy about the one who will bring balance to the force-especially in relationship to Anakin. It gets mentioned before the Council is even aware of Darth Maul or other evil force users. It has always seemed to me that they are utilizing a different definition of balance than the one I'm familiar with when they're asking for balance. In the prequels, the Jedi are definitely the most prominent force users in the galaxy. The light side is present, overwhelmingly. When Anakin kills off most of the Jedi (except for Yoda and Obi Wan), he leaves two force users on the light and two on the dark. Equal. Balance. The prophecy fulfilled. The force in balance once again (instead of having one side overwhelming which presumably keeps it from becoming balanced). Cause yeah, balance isn't peace. Balance isn't order. Balance is equal parts on each side.
If that's the case, then perhaps after Endor, the force raised up Snoke to balance out Luke. Luke started his school. Kylo became a force of darkness. The force raised up Rey to balance out Kylo.
This also means that if Kylo or Rey converts, either the other one will convert and they'll both switch sides, or else the force will try to raise up two force users on their opposing side to balance them out. It also means that if a new Jedi academy is built up, either a new wave of sith/dark force users will rise up to balance, or that the force will go once again out of balance (which might be better off).
Slicers/Code-Breakers
I really like hackers in things. I like heist-like things. From my understanding from my limited interactions with the now-non-cannon Star Wars Expanded Universe, Slicers play a pretty significant role in the setting.
I was really excited that this movie included a Slicer. I was really disappointed when he turned out to have the personality flaws that he had.
I realize that's not big and important, but it was meaningful to me, so I wanted to say it.
Star Wars is the official property of the Walt Disney Corporation. All images from the movies are copyright Disney.